Jacksonville Homes
The grand ole Victorian Dames
John Wesley Love Home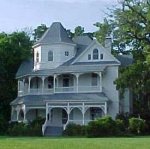 The Love house, 724 E. Cherry St., was the home of John Wesley Love. It was built ca. 1903. This home was used in the advertisement of Old Jacksonville Fans. The home is the perfect setting for the song, Twenty Fans are Turning.
G. L. Newton House
The Newton House, 501 S. Bolton, was the home of G. L. and Mary Betty Boyd. The home was built built in 1899.
Larissa House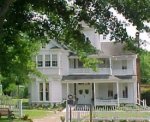 Larissa House, 428 S. Patton, was the home of W. A. Brown and Elizabeth Nelson. The home currently houses Larissa House Restaurant.